An AI-powered, algorithmic-driven platform connecting diverse founders and investors.

First of all, this monthly newsletter now has over 3,000 subscribers! Holy cow!
I don't know about you, but I sure am glad our kids' school started up again yesterday. While it's always bittersweet to say goodbye to summer, it's comforting to welcome back our old friends: schedule and routine.
With the return of school comes the return of fundraising activity. I heard a new term recently that captured the spirit of something I've been trying to put my finger on for a while now and I'd like to share it with you. I had the pleasure of listening to Nathalie Molina Niño talk about "builder capital" during the COI Ladder Institute conference on Martha's Vineyard. This is different than social capital or human capital, which are oft discussed. These are people who want to get their hands dirty and actually help you build. This could be an investor, advisor, partner, customer, banker, peer, or anyone else who materially contributes to the building of your company.
We work with corporate sponsors who support early-stage founders by covering the cost of a year-long Scroobious membership. Our sponsors are allocating builder capital. Not only do they provide a founder with Scroobious' high-value platform and community, but the people at the sponsor company become trusted resources themselves. This has measurable ROI for everyone and goes way beyond sponsoring an event and displaying a logo.
The builder capital is almost tangible when you listen to Sesha Kadakia, Founder & CEO of Tangify, talk about what  Morse's sponsorship means to her.
This model has proven to be hugely valuable and successful in the Boston market, and now we're putting out a call for all those who want to contribute builder capital to help us bring it to partners and founders in other cities. 
We're so proud to announce the Scroobious Ambassador program! Business relationships are rooted in communities and entrepreneurs need local connections and resources. Similarly, those local resources need to have a presence to reach the community members they're looking to service and support. We're looking for passionate individuals to join us as City Leads and help us connect with new sponsor partners in your local startup ecosystems.
City Leads have the chance to earn competitive commissions, which lets you turn your passion for networking into a source of income. Click here for more information and to apply. Please share!
Read on for some great upcoming events and opportunities, the Morse Minute, and don't miss our featured founder at the end! Thank you for reading this. Thank you for helping us. I appreciate you. 
Allison Byers, Founder & CEO
Click on an update to learn more and access content.
| | |
| --- | --- |
| | Virtual Crap Free Convo: From Founder to Investor, 9/7, 2-3 PM ET Join us for a conversation with Michael Akindele, founder of Uncharted Future Ventures on his time as a founder (including landing investment on Shark Tank ABC!) and his journey to becoming a fund manager. |
| | |
| --- | --- |
| Virtual workshop: Honing Your Presentation Skills, 9/14, 2-3 PM ET Join us for a workshop where Katrin Van Dam will help you communicate your business with energy and clarity. | |
| | |
| --- | --- |
| | Virtual Fireside Chat: Avoid Being a Target: Building Sustainable & Compliant Subscription-Based Services and UX, 9/26, 2-3 PM ET Join us for a Fireside Chat where the team at Mitchell Sandler will share what tech startups need to know about the legal framework around subscription-based and "free trial" services and best practices to build a sustainable model and mitigate your regulatory risk.  |
| | |
| --- | --- |
| Application due 9/7: Graham & Walker Catalyst. Catalyst is a free, industry-agnostic, two-week intensive fundraising readiness program focused on supporting early-stage companies led by women and non-binary founders. The program features workshops from partners and industry experts, valuable 1:1 mentorship sessions, and more. | |
| | |
| --- | --- |
| | Applications due 9/22: AWS Build Accelerator. The AWS Build Accelerator is a 10-week virtual program where pre-MVP founders get the training and support needed to launch their startups to market. |
| | |
| --- | --- |
| Application to pitch due 10/6: The Arc Tank. Northeast Arc partnered with the Multiple Hub to award up to $200,000 in funding to innovative ideas that enhance the lives of people with disabilities and autism. | |
Morse supports diverse founders through their Scroobious corporate sponsorship and their legal professionals create exclusive content for our community to help entrepreneurs.
This month Elizabeth Resteghini describes the fiduciary duties of directors.  You might have heard the term fiduciary duty thrown around a lot, and it's important to understand what that means. Some key points are below, and Click here for the full article.
Directors on the Board of a corporation owe legal and ethical fiduciary duties and responsibilities to the corporation and its stockholders.
The two umbrellas are fiduciary duty of loyalty and fiduciary duty of care.
A breach of these duties can result in liability for the directors.
Duty of loyalty requires directors to act in good faith and with a reasonable belief that what the director does is in the best interest of the corporation or its stockholders. Breaches often arise with conflicts of interest situations.
Duty of Care requires directors to make informed business decisions. Read the article for things directors can do to satisfy this duty.
Corporations can indemnify director for certain breach of fiduciary duty claims and should consider purchasing Directors & Officers Insurance.
Each newsletter features the perspective of one of our members. I encourage you to reach out to offer networking, investment interest, or expertise.
This month's featured founder is Shivangi Khurania, Founder and CEO of Udeso, a first-of-its-kind solution that keeps businesses compliant with ease. Small businesses struggle to navigate and comply with multiple regulatory entities. Udeso streamlines business compliance processes through automation and co-creation with the regulatory entities themselves.
Shivangi is incredibly driven and passionate about Udeso's mission. If you're an investor on our platform, go there now to check out her pitch!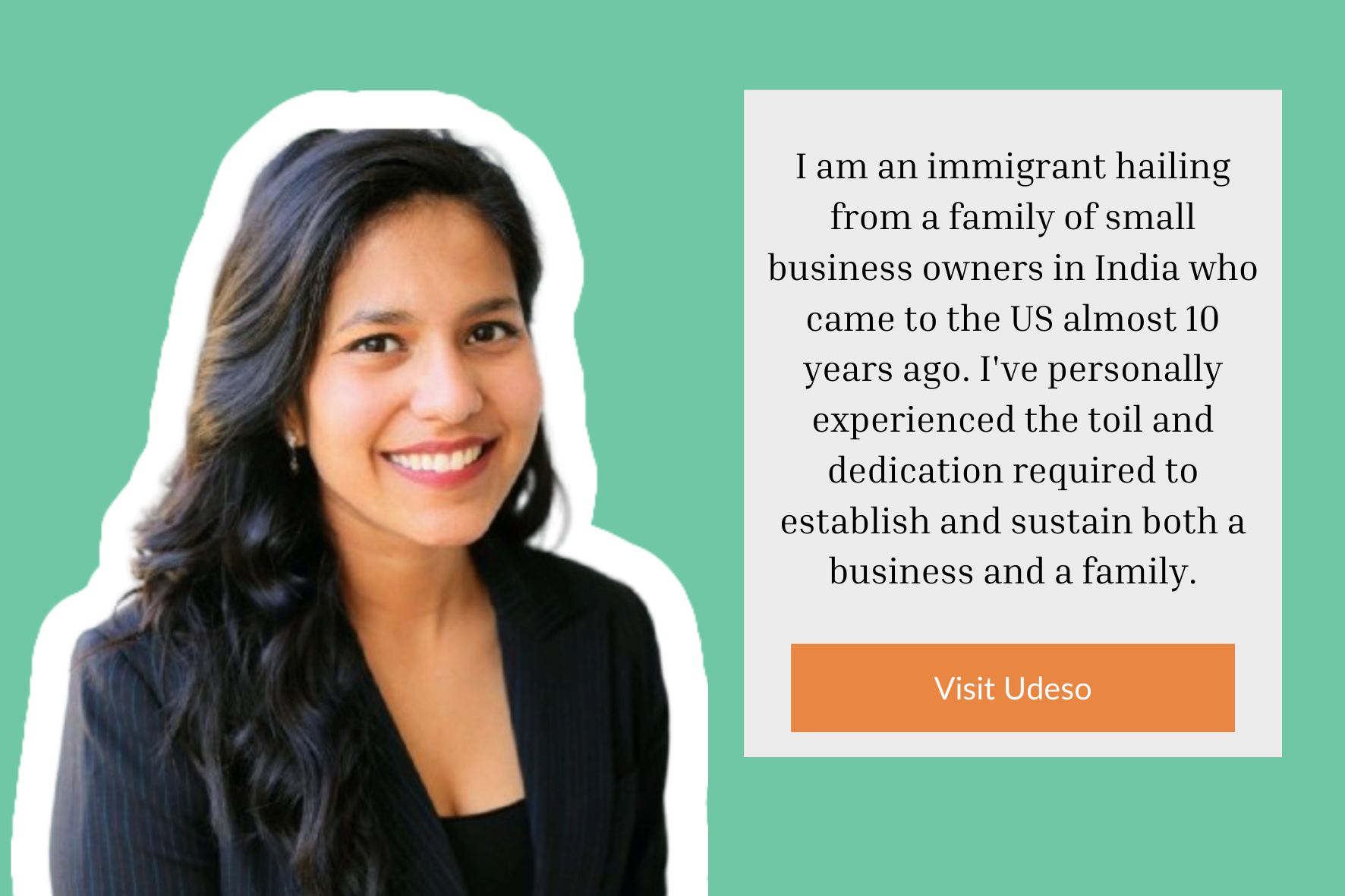 "I am an immigrant from India who came to the US alone almost 10 years ago. I come from a family of small business owners, so I know firsthand the toil and dedication required to establish and sustain both a business and a family.
After observing the challenges faced by my friends in the food and beverage industry due to complex compliance requirements, I unintentionally founded my own company. I spent over two years collaborating with nearly 100 business owners to fully understand their experiences and struggles.
With a deep understanding of the value of small businesses to local economies, my current mission with Udeso is to empower the success of small businesses in the US."
Do you want to be more Scroobious? Let's chat!
The email was sent to lmacomber+newsletter@scroobious.com. To no longer receive these emails, unsubscribe here. View in browser .
Copyright © 2023 Scroobious, Inc. All rights reserved.