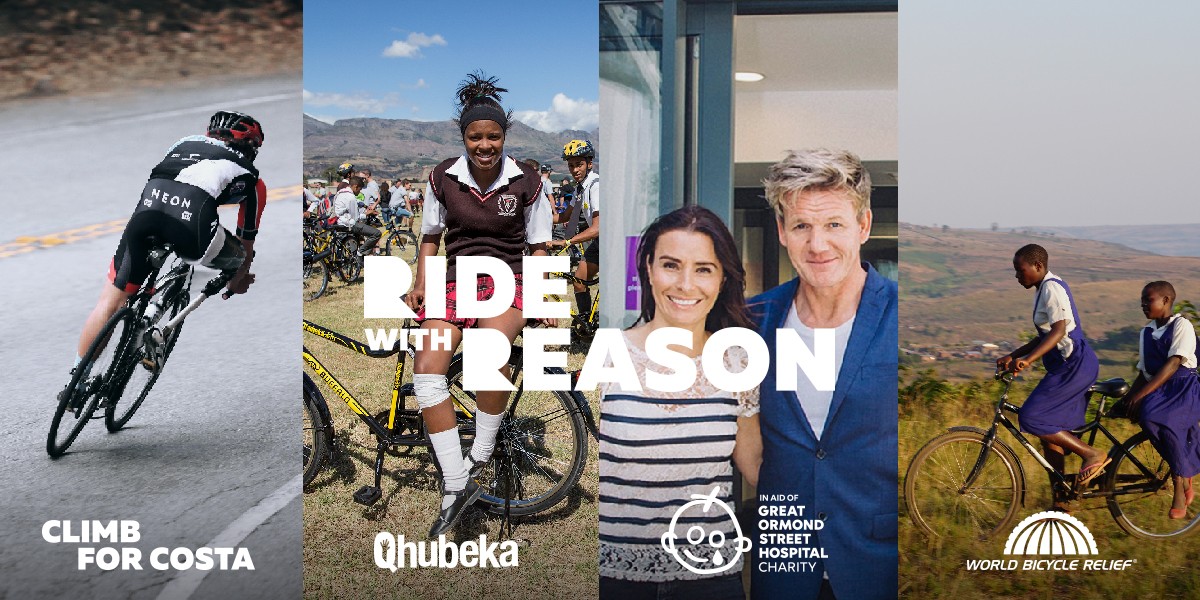 Hey Frank,

Ride With Reason month is back, and this November you can make a difference by riding on Zwift.

Sign up in-game and join weekly community challenges to unlock donations from Zwift to worthy causes, and earn the in-game Ride with Reason collection.

This year we're partnering with Adrien Costa, Ride With Qhubeka, The Gordon and Tana Ramsay Foundation supporting Great Ormond Street Hospital Children's Charity, and World Bicycle Relief.

Join us starting November 5 for Climb for Costa. In July 2018, Adrien Costa, one of America's rising young guns in cycling, was involved in a rock climbing accident and lost his leg. His passion and determination has him back in the saddle, and he'll be joining us on Zwift for this challenge. We expect to see the pro cycling community come out and support this event, and hope you'll line up too. Once 25,000 Zwifters complete this challenge, we'll unlock $25,000 to support medical care and rehab for Adrien Costa.



Ride On.

The Team at Zwift