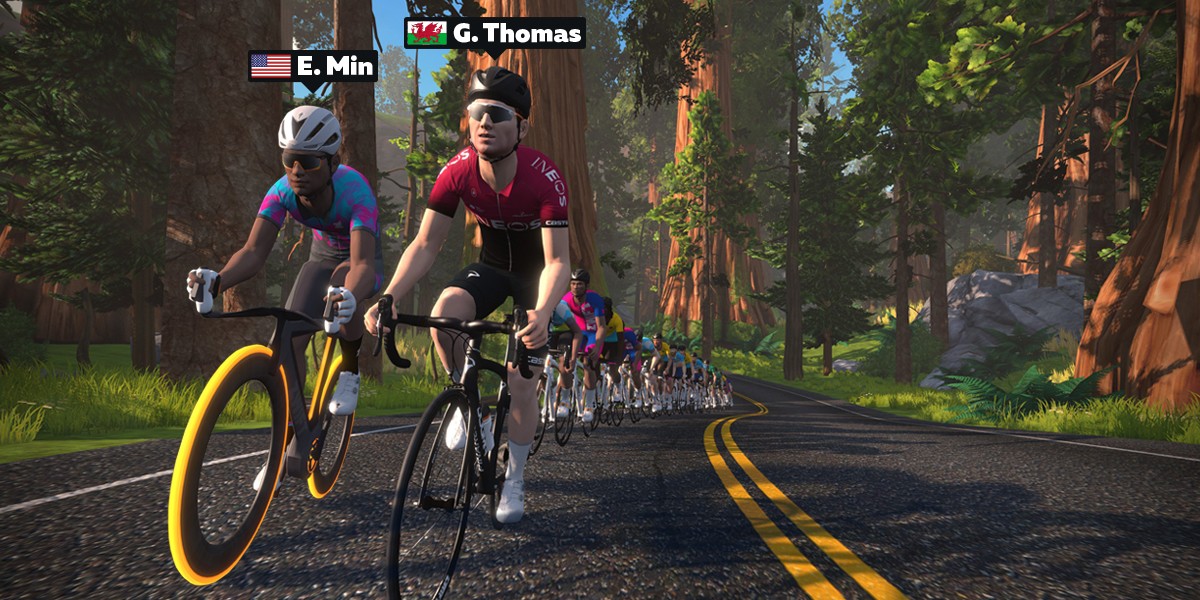 Hey Frank,

Geraint Thomas: Three-time World Champ. Two-time Olympic gold medalist. Tour de France winner. Zwifter.

Want to ride with him? We have you covered.

On Thursday, January 23 at 11:30 a.m. PT, we're hosting a ride with Geraint and Zwift CEO Eric Min. If you have anything you want to ask, they'll be more than happy to answer questions as you all make your way through the desert and treeline of Watopia. Riders of all ages and skill levels are invited!

COURSE
World: Watopia
Route: Sand and Sequoias
Distance: 12.6 mi // 20.2 km
Elevation Gain: 482 ft // 147 m

Can't make the ride? No worries—follow "Eric Min" and "Geraint Thomas" on Zwift Companion and give them a Ride On!

Sign up on the Zwift Companion app or Zwift website.


Ride On.

The Team at Zwift